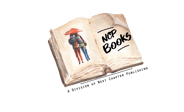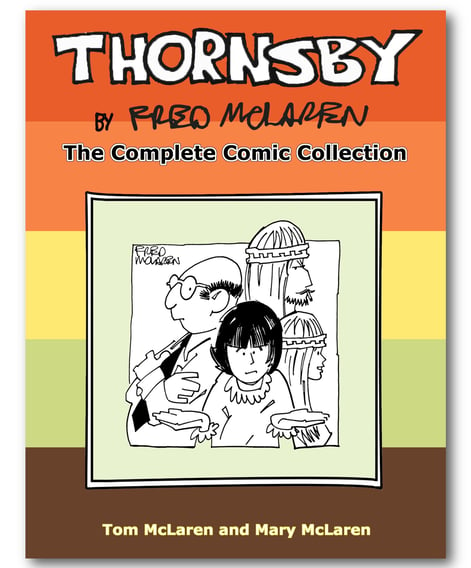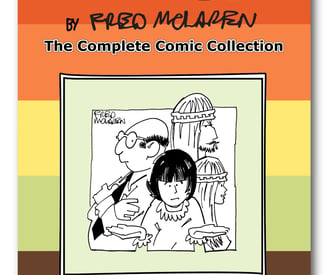 Thornsby by Fred McLaren
The Complete Comic Collection
Relive the trippy and turbulent 1970s with "Thornsby"! From creator, writer and artist Fred McLaren, "Thornsby" was a topical and humorous single-panel cartoon published in newspapers nationwide during this splashy decade. The hero was a family man who longed for the nostalgic days of his 1940s youth. With his unique and quirky sense of humor, he struggled with the reality of being a middle-aged man in the 1970s. Americans faced a decade of jarring political and socioeconomic changes, including inflation, pollution, shortages, recalls, protests, women's liberation, and so much more. Thornsby, his devoted wife Blanch, and free spirit son Tune-In (with his flower child girlfriend Vibes) had to find a way to muddle through this strange new world. For the first time ever, the complete syndicated run of 768 "Thornsby" cartoons is presented in this book as a tribute to its talented creator across over 450 pages of memories. Never-before-seen promotional and publicity materials are included, as well as other photographs, bonuses, and surprises. The very personal introduction and numerous cartoon anecdotes are written by Fred's son Tom McLaren. "Thornsby" is a witty and entertaining look back at the 1970s for comic strip historians, retro collectors, and fans of good humor.




Hardcover
List Price $69.95
460 Pages; 8.5" x 11"
Softcover
List Price $39.95

Buy the premium print editions now from Lulu.com.
The mass market editions are also available at your favorite online retailers.
Personalized signed copies also available.
On Sale today at Amazon.com