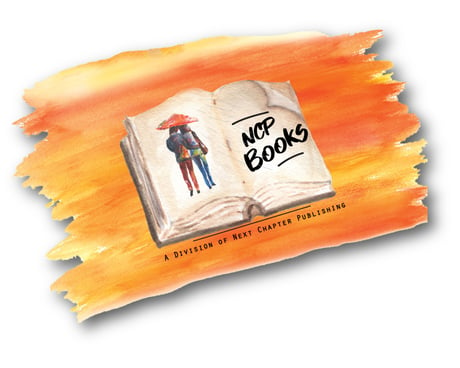 Alpha Control we have Blast Off!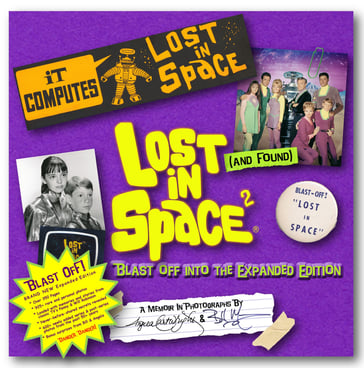 LOST (AND FOUND) IN SPACE 2:
BLAST OFF INTO THE EXPANDED EDITION
Revised and Expanded Pictorial Memoir by Angela Cartwright and Bill Mumy (TV siblings Penny and Will Robinson from the original Lost in Space science fiction adventure series). The new "BLAST OFF" Edition is 352 pages with over 925 photos, including 160 brand new pages and more than 600 new images. This high-quality collectible book features a vast selection of never-before-seen photos from the Irwin Allen archives and from Bill and Angela's own personal collections. All photographs have been hand selected by the authors, with a primary focus on the 1965-68 three season run, plus bonus nostalgic reunions from the past 50+ years. Loaded with personal stories and memories from the authors, this edition is the ultimate keepsake for those who love the original 1960s TV show.
· With 352 pages and over 925 photographs, this Brand New, Expanded pictorial memoir
is almost twice the size, with three times the photos of the original, out-of-print book.
· Loaded with personal stories and memories from the authors.
· For the first time, never-before-shared secrets are revealed.
· Expanded to include 600+ newly added series & post-series photos from the past
50+ years.
· Includes special bonus treasures from Bill & Angela's personal collections and
brand new surprises too.
RELEASE DATE: 09.14.2021








Deluxe Autographed Version available to order NOW:

- Hardcover Lost (and Found) in Space 2: Blast Off into the Expanded Edition, autographed by authors Angela Cartwright & Bill Mumy, & personalized by Angela upon request.
- Includes a surprise Lost in Space unsigned 8 x 10 photograph, selected by the authors.
Order your Deluxe Autographed book today $125
at angelacartwrightstudio.com
Standard Edition available to order NOW:
Available
WORLDWIDE
Order your Standard Edition book:
today $60
Standard Edition books available exclusively from Lulu.com
Check out this great new MeTV promo spot with Bill and Angela, and don't forget Lost in Space airs on Saturdays on MeTV.

Angela guested on Today Extra on Channel Nine, Australia. Watch the interview here.
Watch Bill and Angela talk about their new book on Studio 10 – Network 10, Australia.
Check out Angela's four-page interview in the October 4th issue of Closer Weekly, or read the story online here.
Listen to Bill and Angela on The Nicole Sandler Show on the Progressive Voices Network and streaming at nicolesandler.com/listen-live on Wednesday September 15, 5pm ET
Listen to Angela and Bill on Downtown with Rich Kimball, AM620 and streaming live on Thursday September 16 at 2:05pm PT
How Lost in Space Went From Dark Drama to Camp Classic — And Back Again, Den of the Geek, September 22, 2021
"Warning, Warning a New 'Lost in Space' Book is Launching. Boomer Magazine, September 13, 2021
LOST IN SPACE Stars Angela Cartwright And Bill Mumy Release New Book. Broadway World, September 15, 2021.
Tinseltown Talks: Bill Mumy and Angela Cartwright launch new 'Lost in Space' book. Mansfield News Journal, September 16, 2021 and Oakland Press, September 23, 2001atm PTM620 WZON'
'Lost in Space' co-stars launch new book. The Bakersfield Californian, September 12, 2021
Bill Mumy helps launch new 'Lost in Space' book, The Albany Herald, September 11, 2021
Links to interviews will be posted here as soon as they are available!
Check back here for updates about where to see and hear Angela and Bill
talking about their adventures together (in space and on Earth!),
and all about the creation of:
Lost (and Found) in Space 2: Blast Off into the Expanded Edition!
Danger, Danger: Intergalatic Interference is Detected!
Your patience is greatly appreciated, as excitement for the Autographed book has
created a bit of a backlog on orders - but please rest assured that Bill and Angela are signing and shipping as fast as they can - if only the robot were here to help!